Bristol Independent Estate Agents
Established over 20 years ago, Property Concept is a fiercely independent estate agents that specialises in selling, renting and managing quality homes in Bristol's prime districts, including Clifton, Redland, Cotham, Harbourside and outlying villages. The finest estate agency in Bristol? See what our clients say!
Call us today 0117 970 6119
Fiona & the team at Property Concept were brilliant throughout the sale of our flat. They were always available & went the extra mile to help on several occasions. We would highly recommend their services. September 2016
Thank you so much for your patience and giving us an amazing customer experience. It's certainly made the process easier and enjoyable! Best estate agent experience! Professional, helpful, credible. When we come to sell we'll most definitely come to Property Concept. September 2016
I have happily used Property Concept for letting my property for over 10 years. Recently they successfully sold our flat in Clifton and were a pleasure to deal with. Professional, knowledgeable, always on the end of the phone (no waiting for a call back or message taking), a really good team. Everything was conducted very smoothly and with care. I would highly recommend their services. September 2016
So many times in our lives we take the time to complain but yet don't take the time to recognise true professionalism! I had heard that Property Concept had a unique ethical approach to the Sales process however even with this high expectation I am still hugely impressed. I think it's also important for me to explain I am a consultant Business Analyst and one of my key objectives in companies is to improve their business processes….

 I have nothing to improve with Property Concept! Their professionalism yet empathy to circumstances, their commitment to respond to requests/queries even if they personally are not the acting agent speaks volumes and I cannot recommend this company enough. The practical advice and refusal to set unrealistic expectations coupled with a proactive yet supportive approach to a sales process has turned around what was a daunting divorce process into a manageable joint project. I thought it may have been down to a single exceptional representative (Vicky) but actually I have had 2 separate queries managed by 2 separate agents who treated me exactly as Vicky would have done and that is without the certainty of an actual Sale for the company at the end. This company in my opinion leads from the top, they select the best candidates. 

January 2016
Throughout this time PC has delivered a first class service, which made life for me very easy given I lived abroad.  So, thanks again to all your help, and please make sure my thanks is passed onto the lettings team (especially Bev Martindale). February 2016
I just wanted to drop you a quick note to thank you for all your hard work during the sale of my flat. I was very impressed by your professional approach and your commitment to following up with the solicitors and helping to push the sale through so efficiently. I am also very grateful to you for helping me to find another buyer so quickly after I was let down by the initial purchaser! I would be very happy to recommend Property Concept to anyone considering selling their property with you and wish all well for the future. November 2015
I am so glad I chose Property Concept.  They were friendly, professional and efficient and kept the sale of my property moving as it should, but without being 'pushy'.  They were considerate and respectful to my tenants when conducting viewings and particularly helpful with organising the practicalities of the tenants vacating the property pre-completion.  I was so grateful for this as I am not based in Bristol and I really felt that Property Concept went the extra mile for me by organising certain things so that I did not have to travel to Bristol myself.  I would definitely recommend Property Concept for lettings or sales. November 2015
I have been very impressed by Property Concept's management of 23 St John's Rd, Clifton, Bristol, for the past 6 years. I was particularly impressed by the efficient manner in which the sale of the property was carried out. I would certainly recommend Property Concept to any owner in the future July 2015
Property Concept has been the best estate agents that we have worked with, providing a thoroughly professional service, with excellent communication throughout the process. The staff were always respectful, knowledgeable and friendly. We would highly recommend Property concept to anybody buying or selling property in Bristol. June 2015
I suppose this will be the last email I write to you. I have been raving about Property Concept. I think you are all great and when comparing you to other estate agents, there is just no comparison! I had a very long slog finding a place before finding this one, so I had tried to work with most other estate agents in Bristol which I found quite an ordeal. So when I met you, I had such a bad impression of estate agents. But that changed instantly. From the start, I found communication respectful and clear, honest, genuine and therefore easy. I remember feeling so happy and relieved because I honestly didn't feel that I would be screwed over by you. Whenever I called to ask questions, whoever I talked to was polite and helpful, something which I did not find when talking to some other estate agents! It is clear that whoever runs Property Concept knows the importance of developing a good reputation, and there is an environment where people there can work ethically. Thank you all, and I will continue to wholeheartedly recommend you. April 2015
Please pass on to your team our thanks for the fantastic service we have received from you in finding a new tenant for our flat so quickly. You have all been amazing. April 2015
Thank you so much for helping us purchase this lovely flat. We couldn't have hoped for an easier and more straightforward process. From the time we first made contact by email and met you in Bristol you have been helpful, friendly and efficient. We look forward to continuing the collaboration with Property Concept for the management of the property. January 2015
Thank you very much for your sterling efforts with the management and sales of my properties. I have been impressed with the level of service and look forward to contacting you again in the future. I'll be back in touch soon with more business and wish you all a great Christmas and New Year - I know it's a bit early for that but anyway! November 2014
Over the last 12 years I have used several different Clifton estate agents as a seller, landlord and buyer. I have no hesitation in recommending Property Concept as the best place to go to if you are selling or letting a flat in Clifton Village. The team worked very hard, first to find me the right tenants, then to manage my flat and finally to find me a buyer. The hectic couple of days where the tenants moved out and the flat had to be cleaned prior to completion could have been very stressful but, thanks to Penny and her team's efforts, all went so smoothly that I literally had nothing to do and didn't even need to be present! Penny's knowledge of Clifton Village is what really makes the difference and I really felt I could trust her advice. They managed to find me a buyer very quickly with minimal disruption to the tenants and no empty period either. The lettings team is also really helpful: their prices compare favourably with other agents in the Village and they have always managed to get reasonable quotes for the occasional repair. November 2014
I have used Property Concept since the agency was first founded and they have sold several properties for my business. They have a real insight into the Clifton housing market and they are very nice people to deal with. For me, they are the go-to estate agent. October 2014
Featured Properties For Sale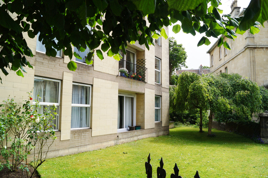 £385,000
A large and exceptionally light first floor apartment in Millar House, a stone's throw from Victoria Square and within a few minutes walk of Clifton village, being sold with no...
2

1

1
more...
Featured Properties For Rent